20-somethings is a group for those who are, well, in their 20's. Regardless if you're a student, married, or single, you are invited to be a part of our 20-somethings group.
We have weekly Bible Studies after church on Sundays, and we provide monthly social activities.
Check out our
Events
page for a list of activities.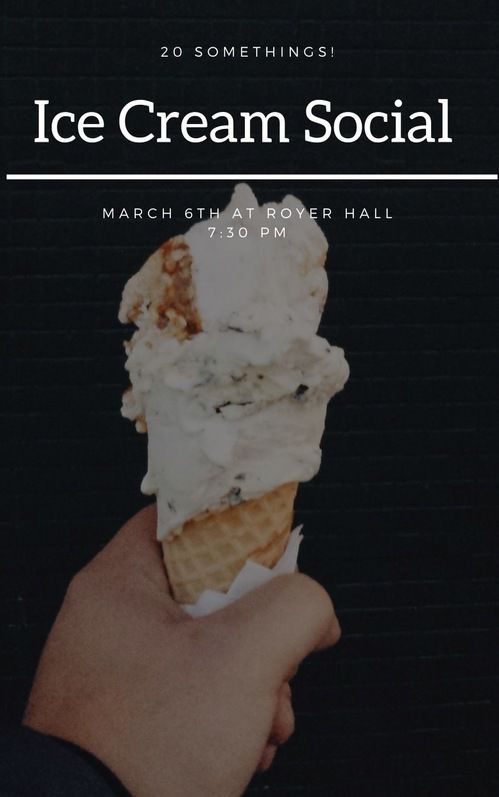 Join us on Saturday, March 6th at Royer Hall for a Ice Cream Social. A great time to get to know one another and eat some Ice Cream.
Starts at 7:30 pm
Currently no weekly meetings
Join us for a weekly Bible Study.
Get Connected. Go Deeper.
We'd love to hear from you. Fill out the form below to get started.